Pendant/Key Chain: Turtle Ride Edition, made from the Idora Park Turtle Ride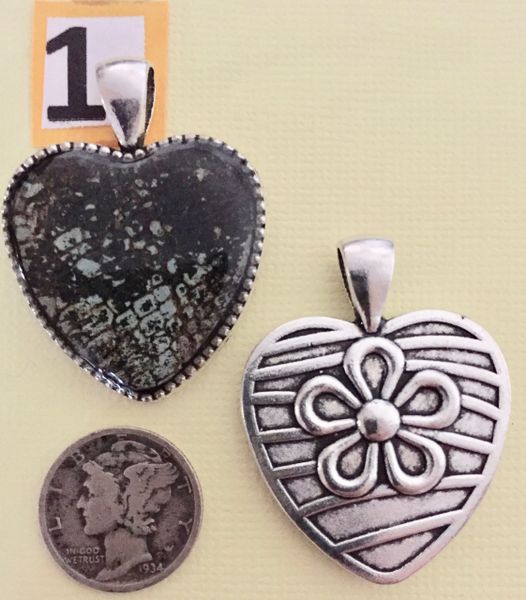 Pendant/Key Chain: Turtle Ride Edition, made from the Idora Park Turtle Ride
Please excuse the glare from camera flash!

EVERY PIECE CAN BE USED AS EITHER A NECKLACE OR KEY CHAIN PENDANT.

Note:  Shopping within this website can be tricky.  We try to keep 10 pendants in stock in EACH edition at all times.   The best way to order the pendant that you want, is:
1. LOOK at each pendant image/photo by scrolling through the images, left to right.
2. THEN, check the availability of the pendant that you choose by looking to the RIGHT for the 'Pendant Number *' dropdown menu.
3. 'CLICK' on the 'Pendant Number *' dropdown menu and select the pendant that you'd like.

4. If that pendant is available you will see a notation that states this.
Attempting to buy from the images/photos will cause frustration.  
You must select your pendant from the 'Pendant Number *' dropdown menu, not from the images/photos.
If you have questions please contact us by email.
Each piece of the Colors Of Idora Park Jewelry Collection is uniquely handcrafted personally by Jim Amey, founder of the Idora Park Experience and is made with authentic materials from our beloved Idora Park in Youngstown, Ohio.
In this "Turtle" edition each piece has been handcrafted using a variety of colors and paint chips from the iconic Idora Park Turtle Ride (1954). The Idora Park Experience Turtle, that we have lovingly nicknamed "Chip" generously provided the paint and original seat fabric used in these exquisite pieces from his "coat of many colors". 
Once the Idora Park materials are 'harvested' from the ride source it takes another four days to create the final pendant.

Chip underwent a joint restoration process with The Mahoning County Career and Technical Center (MCCTC) Auto Body Shop Junior (11th Grade) Class and The Idora Park Experience. 
Thank you to Instructor Joe Sander and the MCCTC students who worked on Chip. 
Each piece comes with a signed authentication statement that it was handcrafted by Jim Amey and is made with materials from the Idora Park Turtle ride.