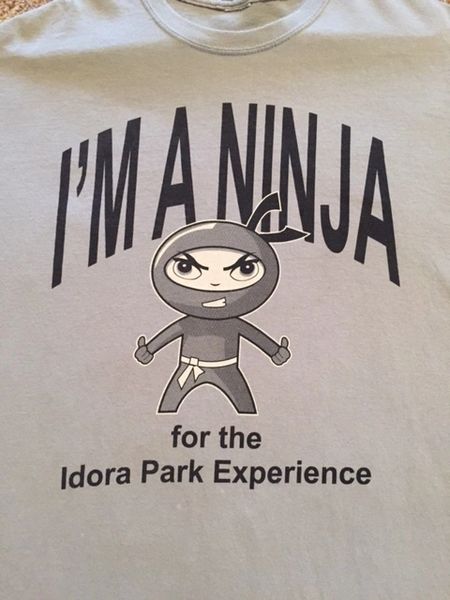 T-Shirt, I'm a Ninja
Read about the exploits of our ninjas "Nuck" and "Buck" as they help us find and retrieve Idora Park artifacts.  

You can find those adventures at https://www.facebook.com/TheIdoraParkExperience

You too can be an Idora Park Experience Ninja!
An Idora Park Experience Ninja helps us locate Idora Park artifacts so that we may display them and share them with the public.  You must remain vigilant at all times and always on the lookout for Idora Park artifacts.
When you hear or read the words "NINJAS & NINJETTES ASSEMBLE" you know that it is a call to action, a call for help!  Help us to save Idora Park artifacts!