Idora Park Finger Pointing T-Shirt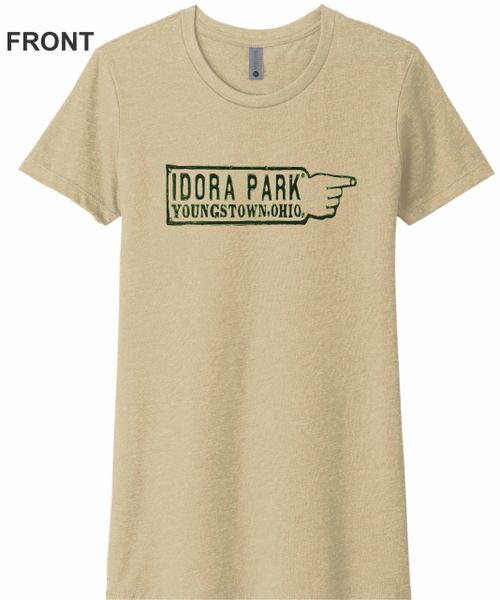 Idora Park Finger Pointing T-Shirt
PLEASE NOTE: The women's sizes run smaller than normal. They are a form fitting style and

fit snuggly.

If you prefer your shirts loose you may want to go with a larger size or choose a men's cut.


NEW LIMITED EDITION IDORA PARK SHIRT!
THIS IS A LIMITED PRINTING SHIRT - When they are gone, they are gone!!!
PRE-Order your "Idora Park Finger Pointing" T-Shirt NOW and make sure you get one (or two or three)!
The graphic on this shirt has been created from a VERY RARE SIGN in The Idora Park Experience Collection.
We will be debuting this shirt at The Canfield Fair but you can order yours now and we'll either mail it to you as soon as we have it in stock, or you can pick it up at the fair!
The perfect gift for yourself or the Idora Park fan in your life!
It comes in both Men's (S - 3XL) and Women's (S - 2XL) size