Idora Park Ticket T-Shirt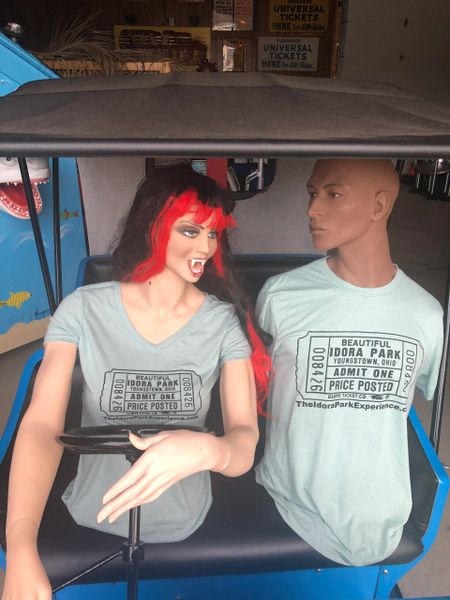 Idora Park Ticket T-Shirt
CHECK OUT THE NUMBER ON THE TICKET! (A day in infamy... 4/26/84)

This shirt nearly sold out at the Canfield Fair! We ordered more but are only able to get a limited quantity from our supplier (Thanks Covid!) so don't delay in ordering or you might miss out! The shirts will be shipped when they are received from the supplier.
The perfect gift for yourself or the Idora Park fan in your life!
This comfy Polyester/Cotton/Rayon Blend (50/25/25) shirt will be the favorite T-Shirt from the first time it's worn!
It comes in both Men's and Women's (V-Neck) sizes. 
PS - Check out 'Ol Biter in the background! Don't know who 'Ol Biter is? Find out in "Nucked! Misadventures with the IDORA PARK EXPERIENCE NINJAS".