"Historic Mill Creek Park"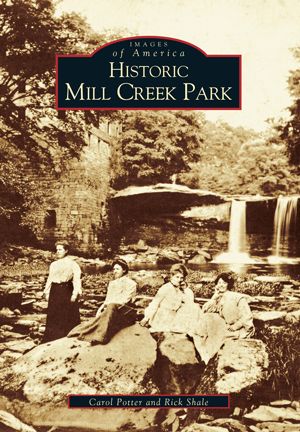 "Historic Mill Creek Park"
"Historic Mill Creek Park" by Carol Potter and Rick Shale
Founded in 1891 as Ohio's first park district, Mill Creek Park encompasses a unique wealth of natural and designed features that have been the backdrop for generations of family memories, spanning three centuries. A remarkable visionary, park founder Volney Rogers argued that the land itself could improve the lives of Youngstown's residents. Through fresh air for mill-weary lungs and tree laced horizons for workroom-bound spirits, he knew a park would make the community a better place for families. And he succeeded magnificently. Rogers and the nationally known landscape architects that he hired created breathtaking vistas of Lanterman's Falls and scenic gorges and designed trails, drives, and three pleasure lakes. Other park features include nature preserves, display gardens, recreational fields, a Donald Ross-designed golf course, and a legacy of historic structures. Mill Creek Park indeed has earned its legendary claim as the most beautiful urban park in America.