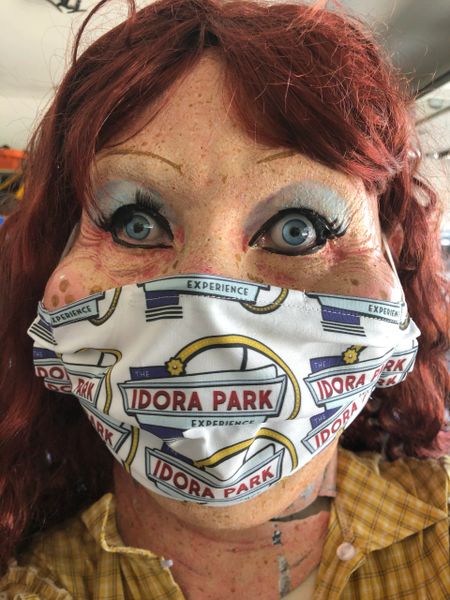 Face Masks
The Idora Park Experience Logo FACE MASK with the Iconic Idora Park sign.
Made in the USA (and constructed in our Fortress of Solitude (our basement))!
FIT AND COMFORT FEATURES:
Bendable Nose Wire to fit the 'style' of your wonderful nose!
Pleated
Soft Elastic Ear Loops to prevent chafing
AND, AN ADDITIONAL SAFETY FEATURE

The Filter Pocket (easy to use - just supply your favorite paper towel, napkin, coffee filter, etc. . .)
Quantities are Limited!!!