Admission Tickets June 26th, 27th & July 1st - 4th, 2021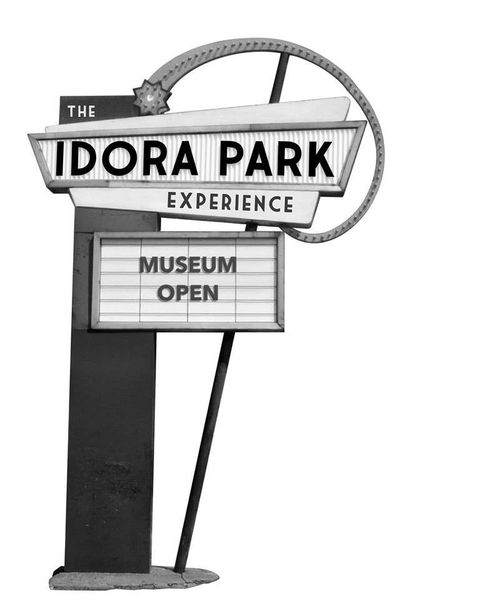 Admission Tickets June 26th, 27th & July 1st - 4th, 2021
Due to Covid-19, The Idora Park Experience has postponed our July 2020 opening to June 26th, 27th & July 1st - 4th, 2021.
Until then, we are continuing to add to the "experiences" you'll have when you visit in 2021… you're gonna love it!
If you have already purchased tickets for 2020, you will be receiving an email soon offering you the choice of using those tickets in 2021 or receiving a full refund. 
ADVANCE PURCHASE DISCOUNT TICKETS
Get your tickets now for the June 26th, 27th & July 1st - 4th, 2021 Open House.
Each ticket is good for one entry and can be used on any day. Bring the whole family. Children 12 years of age and younger are FREE!
Museum Hours: 12:00 PM - 6:00 PM Each Day
The price for this ADVANCE PURCHASE DISCOUNT TICKET is $6.50 plus FREE Shipping and Handling (Tickets will be mailed to the shipping address provided when you place your order). Price at the door is $7.50.
Come relive the memories of a lifetime at The Idora Park Experience Museum! Open June 26th, 27th & July 1st - 4th, 2021.
You'll see artifacts from all the iconic Idora Park rides including:
- the Wildcat;
- the Jack Rabbit;
- a Lost River Boat;
- a Silver Rocket;
- several Tilt-A-Whirl cars;
- the Kooky Castle;
- the Caterpillar;
- The Turtle;
- and so much more... like Porky the Paper Eater and Laughing Lena!!!
Bring your loose change and play arcade games from Idora's famous Penny Arcade.
There is so much to see and do that you won't want to miss it.


ALL SALES ARE FINAL. No refunds or exchanges. Tickets are good for one entry per person. Tickets must be presented at The Idora Park Experience entrance.