2022 Admission Tickets! Museum Open July 2 & 3, 10 AM - 5 PM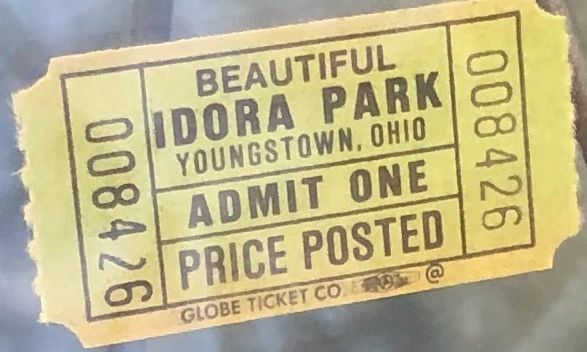 2022 Admission Tickets! Museum Open July 2 & 3, 10 AM - 5 PM
ADVANCE PURCHASE DISCOUNT  - Get your tickets now AND SAVE $1.00 per ticket!


Each ticket is good for one entry and can be used on any day.
Bring the whole family. Children 12 years of age and younger are FREE!
Come relive the memories of a lifetime at The Idora Park Experience Museum! Open July 2nd & 3rd, 2022.
Museum Hours: 10:00 AM - 5:00 PM Each Day

Sit in ride cars... take photos... hear the sounds... see the memorabilia... 

And bring your loose change to play and win prizes on authentic arcade games from Idora Park's famous Penny Arcade.

There is so much to see and do that you won't want to miss it. 

ALL SALES ARE FINAL. No refunds or exchanges. Tickets are good for one entry per person.